Training Sessions 
are classes that Agents attend, this helps them train better, work better, fight in combat better, and other things.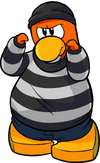 When do they take place?
Some take place weekly, and some take place every 3 days, they are given the time they have to train for the missions and robberies every 3 days. 
Types of Training
We train a lot of things such as:
Logic (with this, agents can predict the enemies' moves)
Strength (so the agents can defeat the enemy)
Creativity (when thinking of a plan, agents must be creative)
Self-esteem (it's crucial for an agent to believe they can fullfill a mission)
Melee Combat (tae kwon do, judo, karate, and much more)
Long-range Combat (guns, rifles, machine guns, all of those weapons)
Close range combat (Swords, Daggers, Spears, Clubs)
Supernatural (Reserved for agents with supenatural abilities such as magic, necromancy, telekinesis,etc.)
Trivia
Ad blocker interference detected!
Wikia is a free-to-use site that makes money from advertising. We have a modified experience for viewers using ad blockers

Wikia is not accessible if you've made further modifications. Remove the custom ad blocker rule(s) and the page will load as expected.